Saturday 10th & 24th September
11:00am – 3:30pm
The Friends of Garthorne Road Nature Reserve are continuing their conservation workdays to maintain and preserve the nature reserve and increase the biodiversity.
About this event
As we draw into Autumn/Winter we start getting busy with important work which will involved tasks such as invasive species control, cutting the butterfly scallops to try and increase the number of butterflies species and coppicing some of the trees. Also will be doing some tree ID training for the volunteers.
If interested please go to the Volunteering workdays page to book your place.
Please bring lunch and drinking water and wear clothes you don't mind getting dirty and sturdy shoes (preferably steel toe cap boots).
Please note there are no toilets on the site you are welcome to find a bush!
Tickets will be offered on a first come first serve basis. There will be a waitlist so if you book a ticket but something comes up and you can no longer attend please cancel your ticket on Eventbrite so that it will become available for someone else.
We'll continue to maintain the following precautions:
Volunteer numbers will be limited.
Please do not attend if you have symptoms of COVID-19 or have been asked to isolate by the NHS Test and Trace.
If you do have Covid-19 symptoms or need to isolate and get tested, please inform us should you test positive after recently attending a volunteer session. We will then inform other attendees (anonymously) and advise/take the necessary safety precautions.
Hand sanitiser will be available.
We will maintain distance during tasks and refreshment breaks as much as possible, unless the specific task at hand requires closer contact, in which case, the use of masks is advised, but is ultimately at individual's discretion.
Contact with shared items (including tools) should be minimised and where possible,
Many thanks and see you soon!
Ernie (Conservation Co-ordinator)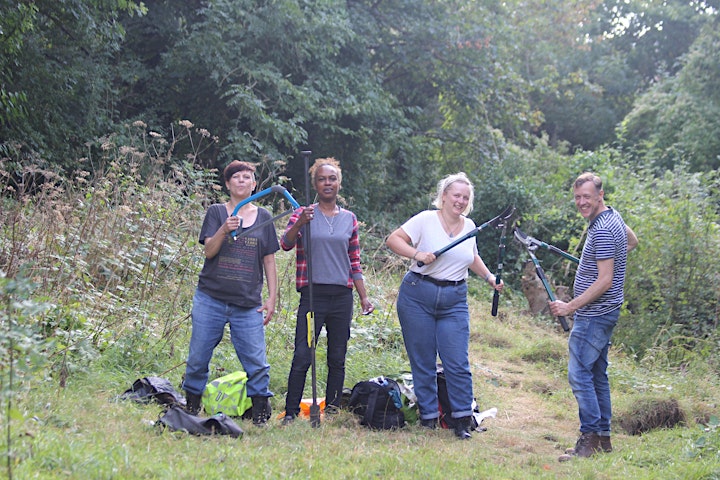 Follow us on: