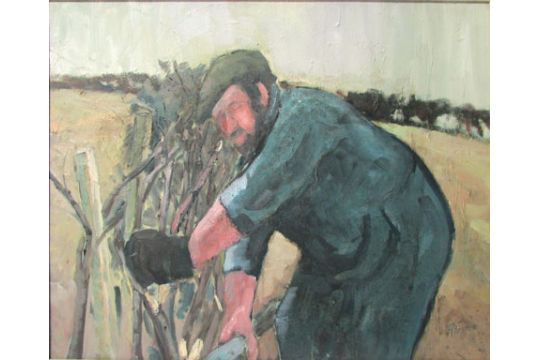 It may have been a chilly morning, but plenty of happy people braved the cold winds to join in with a walk around this wonderful site.  A big thank you to everyone that came and for all of your enthusiasm.  I have high hopes that we can establish a group and get the site open on a more regular basis.  On the day I recommended that we start the process by  having a open day once a month to help build capacity.  If we increase our numbers it will be easier for us to establish a group and become constituted.   I know this may sound scary to some, but it is an important step if we want to bid for money that would otherwise be unavailable to the Council.
Ernie had this to say about our next steps;
"A big thank you to everyone that came along on Saturday it was a good turn-out of residents and others taking an interest and also would like to thank Jess for coming on her day off, I hope to have further conversation with Jess concerning proposed workday, tools and access to the site, I would also like to try and get a possible workday on a Saturday in mid-February on to take out some of the encroaching Holm Oak which shading out the native wildflower species and open up some of the woodland to allow light in and use the felled wood for path edging, hand rails and possible dead hedging. If you have any ideas please come forward with your suggestions, also organize and meeting to  set up a committee.
 I am going to the Lewisham Parks Forum which is a group of 'Friends of' networking together, It is been held on Monday 1st February Honor Oak Pub, upstairs 7pm, St Germains Road SE23. Anyone who wishes to become a committee member feel free to come along."